Hello, thank you for visiting my website!
My name is Esther Verkaik.
I am Dutch and based in Amsterdam.
My passion for creating visual experiences started from an early age and led me to study fine art (sculpture/3D) at the HKU in Utrecht.
During my 4 years at this Art Academy, I studied many forms of expression to explore my ideas about how do I, as a human being, connect and communicate. My graduation work consisted of video, performance and installation work.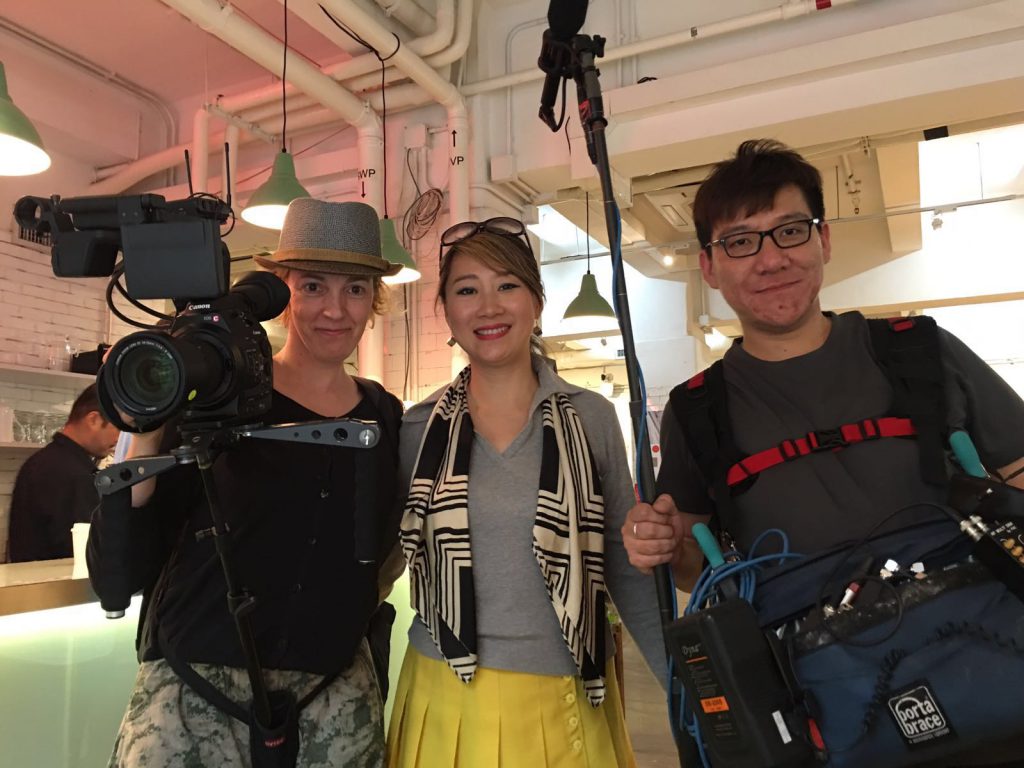 After graduation I bought my own equipment and started to make films.
In 2002 I traveled to Taiwan and China to film a documentary. 
I wanted to grow as a filmmaker and I followed up with studying Audiovisual Design in Hilversum. Later on I was accepted and studied Cinematography at the Film Academy HFF in Potsdam, Germany.
"Since 2006 I have been living on and off in China for work."
Since 2006 I have been living on and off in China for work. I was very fascinated by this completely different environment. The people, the culture, the language and the dynamic development of this huge country. I loved to be able to speak and study Chinese that got rewarded by the more I understood the language, the more it got revealed and accessible to me. I immersed myself in the Chinese way of living. I lived in a Hutong (traditional residential area) among Chinese people, made Chinese (film) friends and slowly I began to do things the Chinese way.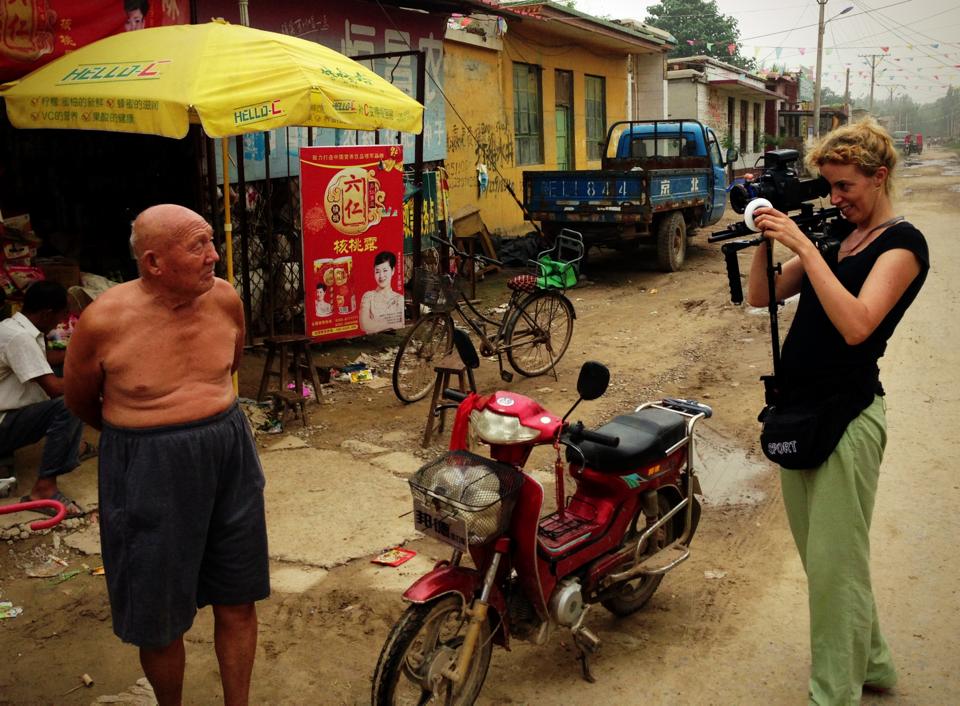 To live this completely different life taught me to put things into perspective; that we take many things for granted because we don't know better, it made me see other opportunities which was so beautiful and enriching!
Through my connections with producers, directors, journalists, broadcasting stations, rental places, I have built up a great network and work on a large variety of projects in many places around China and Asia, both for local and for western clients.
It definitely helps that I can speak fluent Chinese, especially in my work, where I often get a bridging role in situations to prevent miscommunication. And that is also what I love to do.
Having experienced multi cultural environments I understand the gap between different cultures. Apart from Chinese I can speak Dutch, English, German, and Spanish. Being able to use my perception from multiple angles makes it easy to adapt to many different environments. And also to consciously choose a point of view as a creator in concept and cinematography.
In-depth quality stories with a solid vision, with time for questions and time to choose the appropriate style of appearance, that's what I am specialized in.
I like to make people 'see' things, give them insights and different perspectives, so that we can experience life in multiple ways and know better.
In my cinematography work you can find a strong sense of composition, color, movement and timing.
"In my cinematography work you can find a strong sense of
composition, color, movement and timing."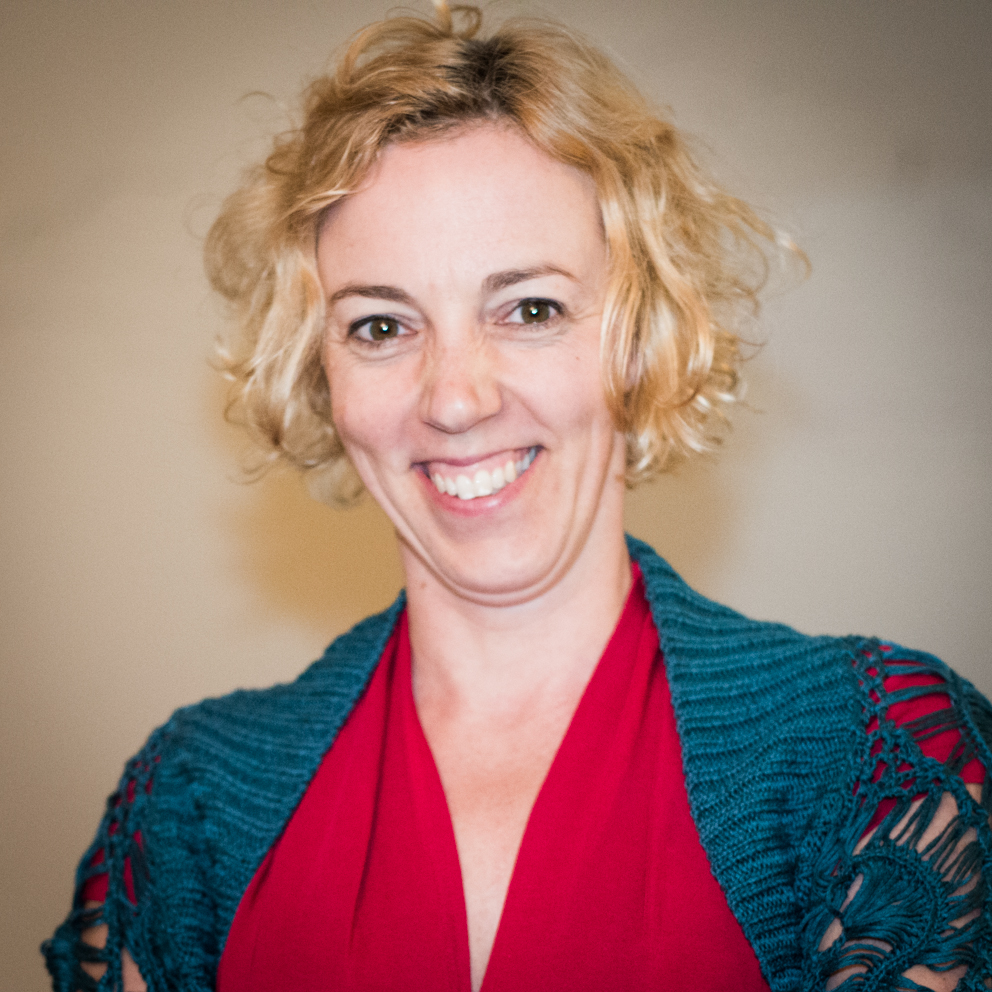 Other people tell me I am easy to get along with, I am calm, smiling, integer, focused, inventive, devoted, committed, inquisitive, good at asking questions, have a strength in making people feel comfortable, patient, persevere, efficient, practical, sensible, straight forward, accurate, open minded, go-getter, have attention for details and well… that I make beautiful things.
I love to work together with professionals and dedicated people and you can count on me with deadlines.
Next to my passion for visual story telling, I love dancing, being in nature at the sea, connecting to people, coaching, traveling, learning languages, doing yoga and swimming.